Arjun Kapoor Kuttey opened on expected lines as 1.07 crore came in keeping a stable further box office collection in the future.
However, it has somehow managed to edge past the 1 crore mark. Kuttey opened on expected lines as 1.07 crore came in. The way this film was pitched, marketed and promoted, a number around these lines as on the cards. In fact had the film opened in 75 lakhs–1 crore range, it wouldn't have been too surprising.
If the word of mouth turns out to be favorable then the collections could well double up today, which would in fact be the ideal situation for the film.The film has actually found a rather wide release when a niche subject like this could well have seen a restricted arrival. There is at least one screen reserved for the film at all major multiplexes, which means there is scope for growth on Saturday and Sunday.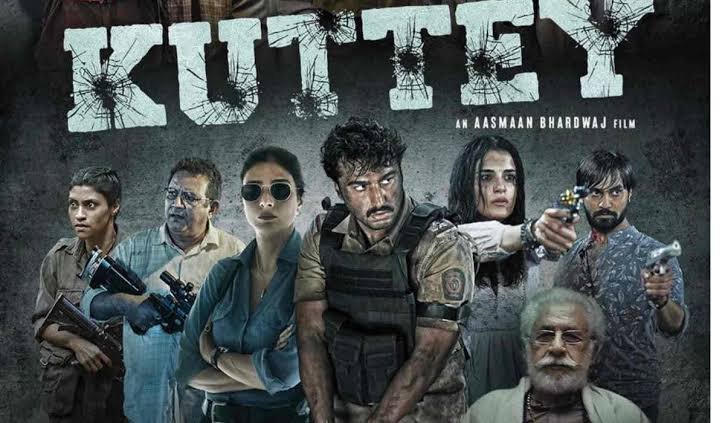 Now even though Kuttey is in the niche zone, it should collect at least half of that which means a lifetime of over 20 crores would be the eventual aim for the film. Of course, a film of this scale, size and cast warrants more. Arjun Kapoor had delivered Ek Villain Returns last year which collected in excess of 40 crores.
The analogies that it presents for this purpose centres squarely on the behaviour of animals in the wild. With its frequent time overlaps and sharp perspective shifts, Kuttey occasionally tempers its scorching pace and comes close to being a pertinent commentary on a universe driven askew by human greed, perfidy and desperation.
The lip-service to law and order and the status-quoist bulwark that people in power seek to protect at all costs. The screenplay, co-written by the first-time director, employs doses of wicked humour and banks upon an ensemble cast that revels in digging their teeth into the dark material to lay bare all the ugliness concealed by the smokescreen of nationhood.