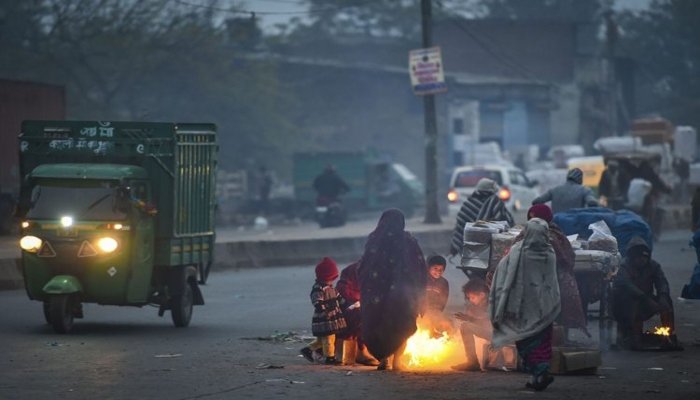 Several parts of north India reeled under severe cold and dense fog affected railway movement, with Delhi recording a minimum temperature of three degrees Celsius — the lowest in January in two years — making it cooler than several hill stations. Most people kept indoors and turned to space heaters and cups of hot beverages to keep themselves warm as frosty winds from the snow-clad Himalayas barrelled through the plains, including the national capital.
North India reels under cold wave; fog hits train services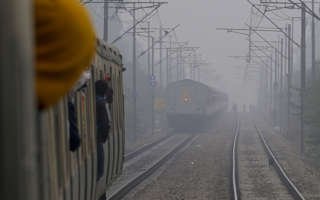 At least 12 trains were delayed by one-and-a-half to six hours and two were rescheduled due to the foggy weather..
According to the IMD, 'very dense' fog is when visibility is between 0 and 50 meters, 51 and 200 meters is 'dense', 201 and 500 meters is' moderate', and 501 and 1,000 meters is' shallow'.
The IMD uses four color codes for weather warnings — green (no action needed), yellow (watch and stay updated), orange (be prepared), and red (take action).
The Delhi airport has also issued a fog alert, saying low visibility procedures were in progress.
Due to north-westerly winds from the Himalayas over the plains of northwest India, minimum temperatures are very likely to fall by 2-4 degrees Celsius over northwest and adjoining central India during the next two days,
Jammu and Kashmir too saw a dip in temperature, with the capital Srinagar recording its coldest night of the season so far at minus 6.4 degrees Celsius on Wednesday night against minus 5.2 degrees Celsius the night before.
The India Meteorological Department (IMD) said dense fog blanketed several parts of north India and the situation would continue in the coming weeks.
"If you're above 65 or if you have some chronic condition, you should get yourself vaccinated. Since flu is very common in winter, if you get yourself vaccinated, then you can face the cold weather with fewer infections,"