Makar Sankranti
It is a festival that is celebrated across India. The festivities associated with it are referred by various names such as Magh Bihu in Assam, Maghi in Punjab, Maghi Saaji in Himachal Pradesh, Maghi Sangrand or Uttarain in Jammu, Sakrat in Haryana, Sakraat in Rajasthan, Uttarayana in Gujarat, and Uttar Pradesh, Ghughuti in Uttarakhand, Dahi Chura in Bihar, Makar Sankranti in Odisha, Karnataka, Maharashtra, Pongal in Tamil Nadu, Sankranti in Andhra Pradesh and Telangana, and Shishur Senkrath in Kashmir.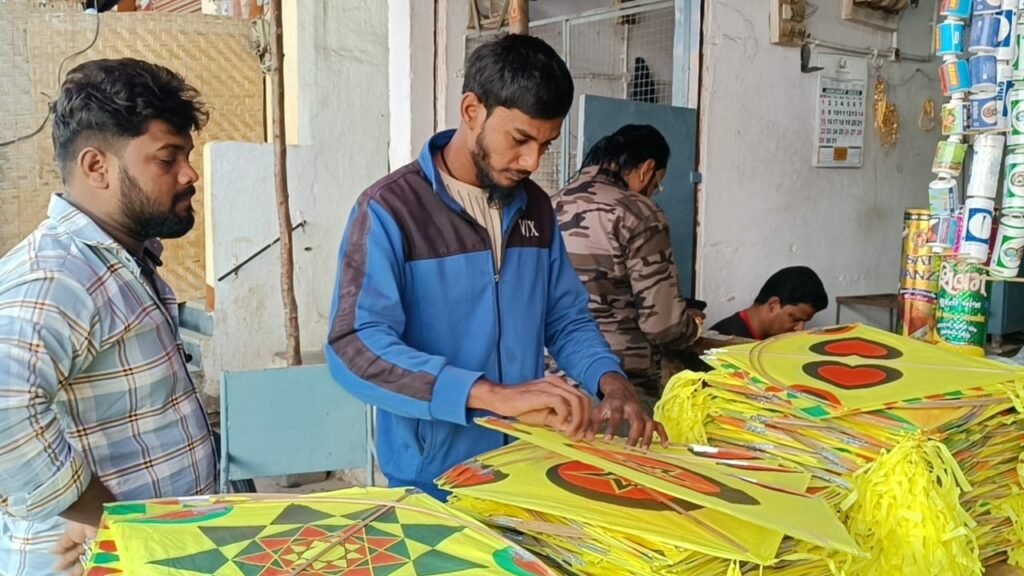 It is a significant harvest holiday that has its roots in rural areas. Because it commemorates the Sun's entry into the zodiac sign of cancer, this day is seen as exceptionally lucky. With this day, the cloudy days cease and the sunny days begin.
Government and private schools in Hyderabad and other districts of Telangana have announced
holidays for Sankranti which symbolizes the end of the winter season.
All the schools in the state will remain closed for five days starting from January 13. The educational institutions will reopen on Thursday, January 18.
However, the holidays will not apply to missionary schools.
Due to the Covid pandemic, in the last three years, the kite business in Hyderabad was hit severely. With everybody moving past the Covid pandemic, traders are now expecting a bumper year.
"There was no business during peak Covid. As a result, for the past two to three years, almost all the traders involved in kites have reported significant financial losses. Now things are quite normal and we are looking forward to good business," says Mohit Singh, another trader.
As the Sankranti festival approaches, the kite business has picked up pace in the markets of the Old City of Hyderabad.
The business booms in many areas including Gulzar Hauz, Mangalhat, Hussaini Alam, and Dhoolpet.
Kite shops in the city's traditional markets are stacked with kites of various colors and designs.
People celebrate this day with kite flying, eating til ke laddu, gajak, chikki, and other activities in several regions of the nation.