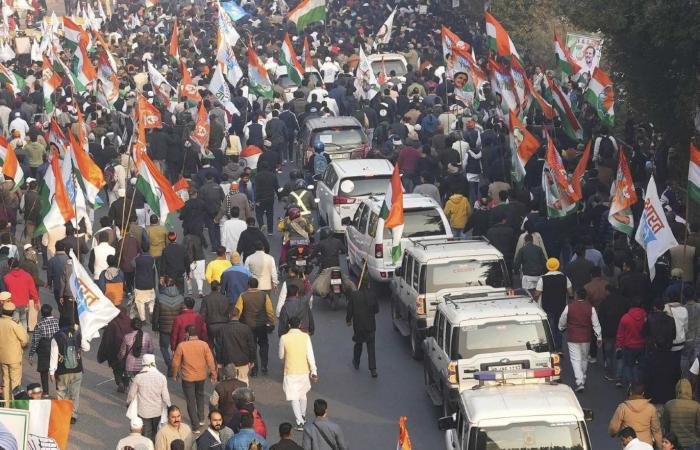 The Yatra which started from Kanyakumari in Tamil Nadu on September 7 has covered nine states so far and is scheduled to culminate in Jammu and Kashmir by the end of January.
The Yatra is on its 108th day and has covered around 3,000 kms in 46 districts
across nine states of Tamil Nadu, Kerala, Karnataka, Telengana, Andra Pradesh, Maharashtra, Madhya Pradesh, Rajasthan and Haryana.
Vehicular movement was affected in southeast Delhi in the morning as the yatris marched into the city,
and later on in the vicinity of India Gate as they resumed their walk in the afternoon after a break.
The traffic police had issued an advisory on Friday cautioning commuters about the routes that were likely to be affected by the yatra.
The yatra made its morning halt in the national capital at Ashram chowk at 11 am and later resumed at 1 PM.
The yatra is heading towards the Red Fort via the Mathura road, India Gate and ITO.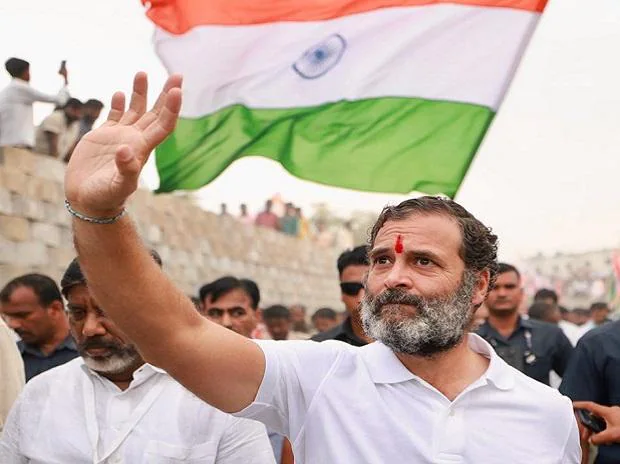 Support For Yatra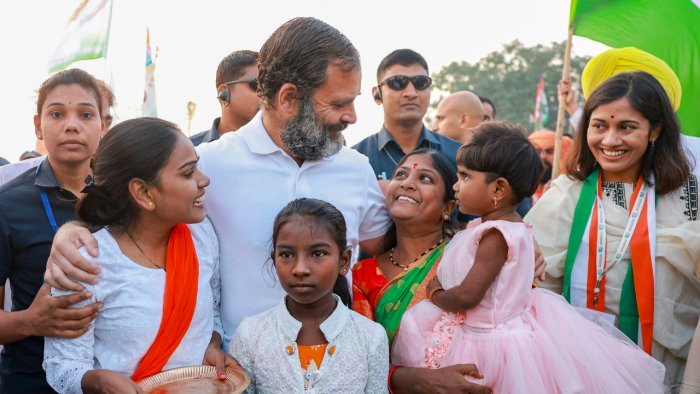 A large number of workers from Delhi Congress-led by Delhi unit chief Anil Chaudhary welcomed Gandhi and the Yatris at the Delhi border in Badarpur.
The yatra entered Delhi from the Faridabad side in Haryana
Rahul Gets Rousing Welcome From Supporters Gathered At Loni Border.
(with Delhi) and the Mandola Border (with Baghpat) during the period, traffic police said in an advisory.
Senior Congress leader Jairam Ramesh said that the yatra is open to even BJP leaders, if they want to unite the country.
Addressing a rally at the Delhi border on Saturday morning, Gandhi said: "There is no nafrat in this yatra. If somebody falls, everybody helps them. This is the real Hindustan. Not the BJP's and RSS's hatred-filled Hindustan. We want to show them the real Hindustan. The RSS showed its way of hatred and violence, now we want to show the country another way."