We take a look at the main developments, as the Russia-Ukraine war enters its 324th day.
on Friday, January 13, 2023 here is the situation as it stands Russia said its forces were edging closer to capturing Soledar, a salt-mining town in eastern Ukraine. Donetsk region said "pockets of resistance" remain in Soledar Russian-installed official in Ukraine's eastern.
Gerasimov played key roles in Russia's seizure of Crimea from Ukraine in 2014 and in Moscow's military support for President Bashar al-Assad in Syria's war. Russia appointed Valery Gerasimov as its overall commander of forces for the war in Ukraine. Russia could raise the upper age limit for citizens to be conscripted into the armed forces as soon as this spring as part of Moscow's plans to boost the number of Russian troops by 30 percent.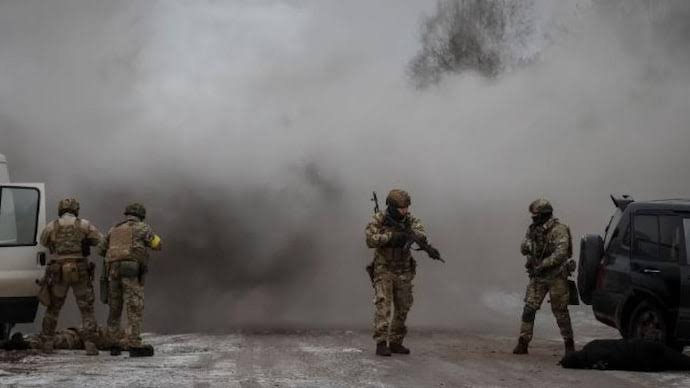 More than a dozen senior European Union officials will visit Kyiv on February 2 to meet members of the Ukrainian government. A delegation headed by the commander of Russia's ground forces, Oleg Salyukov, visited Belarus to inspect the combat readiness of a joint force stationed there.
A spokesperson for Russia's foreign ministry questioned whether Sweden has "something to hide" over blasts along the Nord Stream gas pipelines last September. Ukraine expressed its disappointment in signals that the new Israeli government may establish closer ties with Russia.
Russian Human Rights Commissioner Tatiana Moskalkova said Moscow and Kyiv were interested in future contacts between their rights commissioners. The Association of European Businesses said Car sales in Russia fell by 58.8 percent in 2022, as the industry continues to reel from the effect of Western sanctions on Moscow. Russia's foreign ministry said Moscow imposed sanctions on 36 individuals in connection with the "anti-Russian course" adopted by the United Kingdom's government.
Especially for the Ukrainian army Russia's war in Ukraine, the use of drones – for surveillance, correcting artillery fire and dropping weapons on the enemy has become increasingly important .