Fatty liver disease or steatosis is a condition where there is fat build up in the liver. It can either happen with alcohol consumption which is known as alcoholic fatty liver disease or else due to being overweight which is then known as non-alcoholic fatty liver disease.
High levels of fat in the liver causes diabetes, high blood pressure and has an adverse effect on the kidney too.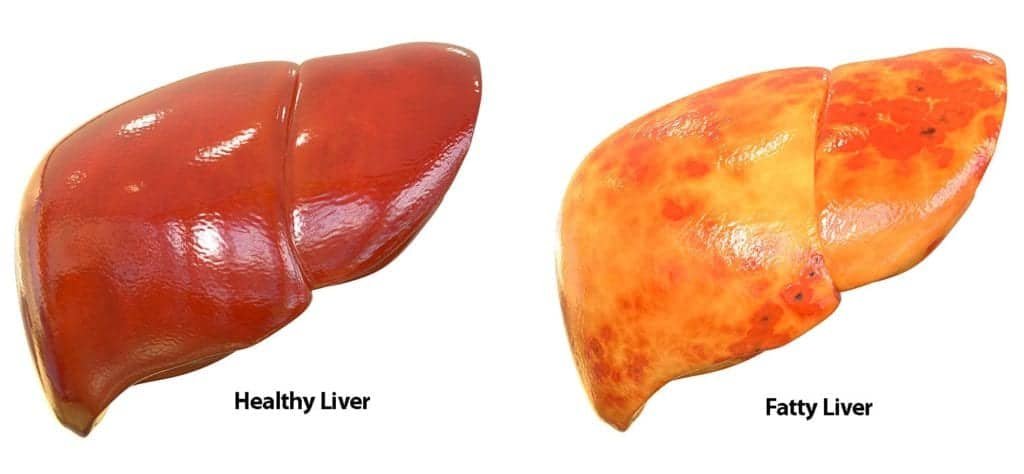 Abdominal pain
Abdominal pain in fatty liver feels like fullness or an obstruction towards the upper right side of the stomach. The pain is mostly felt in the upper right side of the abdominal region. While the pain is a constant dull pain, sometimes it shoots towards the entire abdominal region. Sometimes, swelling is also seen in the patient.
Nausea
Nausea, vomiting and feeling sick are typical signs of fatty liver disease. The patient constantly feels sick due to the abdominal pain and also due to loss of appetite at times.Extreme weakness and fatigue also makes a person nauseous.
Loss of appetite
Loss of appetite is yet another sign of fatty liver which overlaps with many other health complications, but significantly contributes in making the person weak.Due to this, there is a drastic weight loss in the person which again results in extreme fatigue.Unexplained drop in weight and loss of appetite should not be ignored.
How to manage Fatty Liver Disease?
A healthy lifestyle can help you manage fatty liver disease. The body weight should be kept under control to prevent fatty liver.One should always have seasonal food in the diet and avoid having processed foods.Physical activity is key to a healthy body. Minimum 150 minutes of physical activity is essential for the human body to remain fit. Alcohol consumption and smoking should be cut down.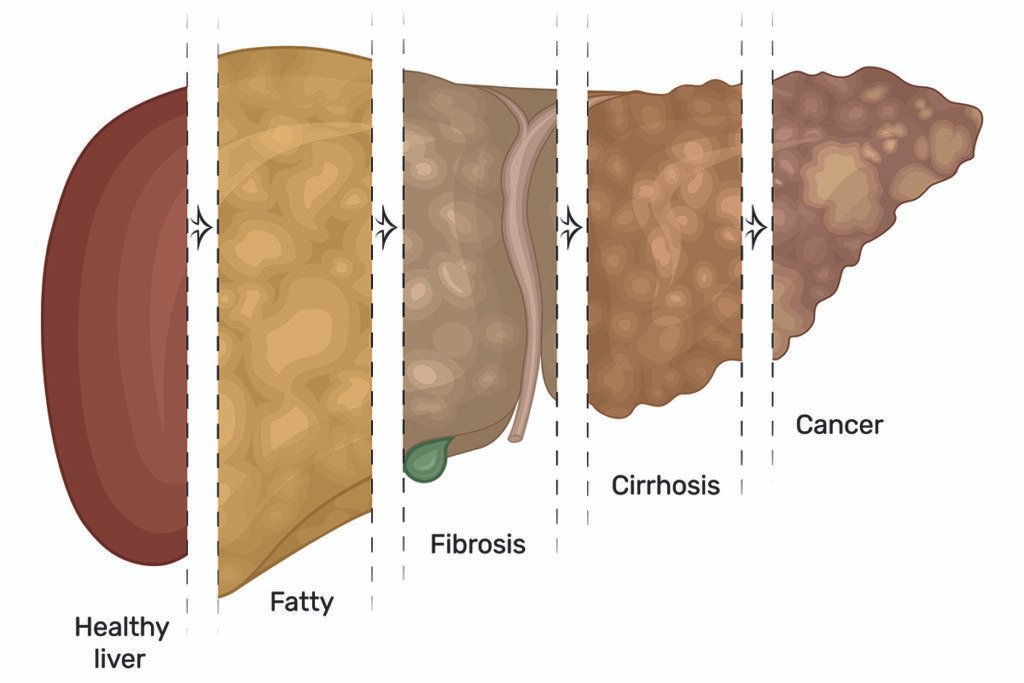 The Other Common Signs of Fatty Liver are
Difficulty in thinking or confusion
Bruising or bleeding easily
Yellowish skin