Srinagar (Jammu and Kashmir) [India], January 29 (ANI): On the eve of the culmination of the Bharat Jodo Yatra, Congress leader Rahul Gandhi said the foot march has been one of the "most beautiful and profound experiences of his life."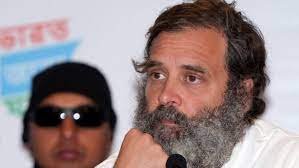 Addressing the press conference on the eve of the culmination of the Bharat Jodo Yatra, Rahul Gandhi said, "I got to learn a lot from Bharat Jodo Yatra. I met lakhs of people and talked to them. The aim of the Yatra was to unite India. We traveled against the hatred and the violence that is being spread. Bharat Jodo Yatra received a great response in the country. No one was expecting that we will receive so much response. We saw the resilience and strength of the people of India during this journey. Bharat Jodo Yatra has been one of the most beautiful and profound experiences of my life."
"I want to thank everyone. The people of the country, CRPF and police personnel who helped us during the yatra," said the Congress leader.
He further said that Bharat Jodo Yatra was from South to North but had a national effect.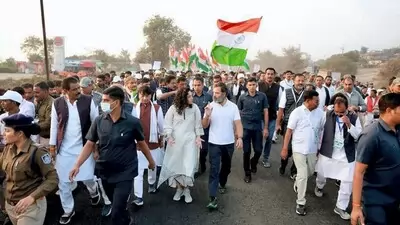 Earlier in the day, Congress leader accompanied by his sister and party general secretary Priyanka Gandhi, on Sunday unfurled the national flag at the clock tower of Lal Chowk in Srinagar as the Bharat Jodo Yatra entered its final day before concluding on Monday.
The yatra will proceed to Nehru Park in the Boulevard area of the city and will culminate on Monday.
Rahul Gandhi-led Bharat Jodo Yatra resumed on Friday morning from the National Highway-44, Banihal Railway station, in the UT's Ramban district.
January 22 which rocked a busy locality in Narwal leaving at least nine people injured.
Meanwhile, senior Congress leader Jairam Ramesh said that the permission to unfurl the tricolor at Srinagar's Lal Chowk on Sunday
The yatra will have an impact on the Indian polity but cannot tell yet what exactly it will be. The yatra has not ended, this is just the beginning.