Introduction
In a heartfelt and spiritual gesture, Bollywood superstar Akshay Kumar embarked on a special pilgrimage to the sacred Mahakaleshwar temple in Ujjain on his birthday. However, this visit was more than a personal journey; it carried a profound purpose deeply intertwined with his upcoming cinematic endeavour, 'Mission Raniganj.'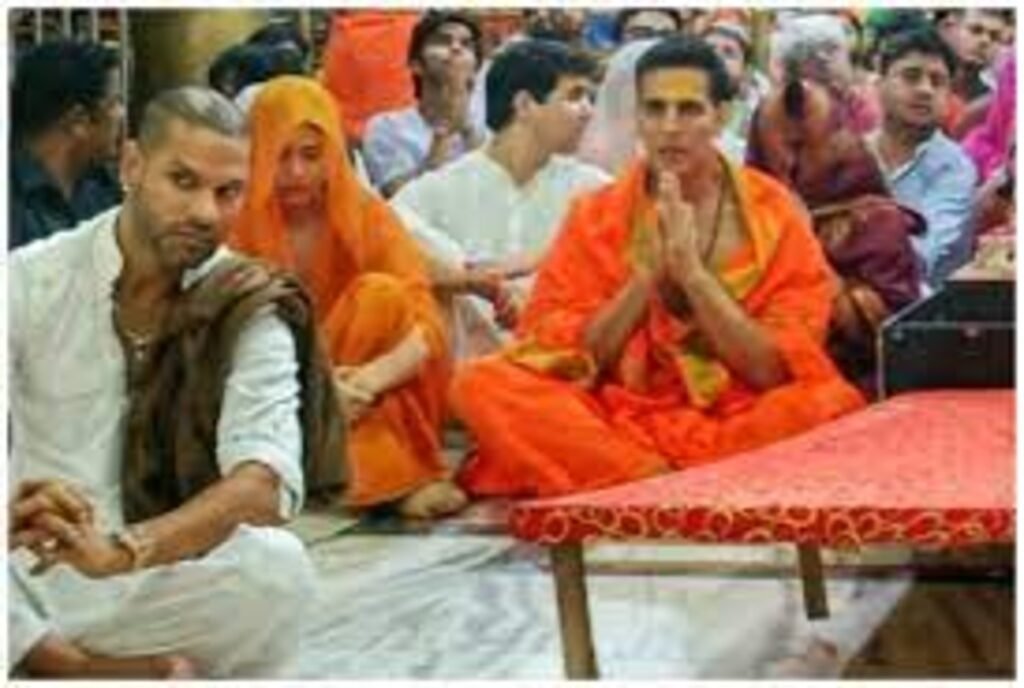 The journey of 'Mission Raniganj' is one that promises to inspire, uplift, and commemorate the resilience, determination, and valour of the human spirit and engineering minds. This forthcoming cinematic marvel, produced by Pooja Entertainment and helmed by director Tinu Suresh Desai, is all set to grace theatres on October 6, 2023, and it's poised to be a cinematic spectacle that leaves an indelible mark on the audience.
At the heart of this compelling narrative is the heroic tale of the late Shri Jaswant Singh Gill, portrayed by none other than Akshay Kumar himself. Jaswant Singh Gill's remarkable role in orchestrating the daring rescue of trapped miners inside a flooded coal mine in Raniganj in November 1989 is etched in history as an astounding feat against all odds. The film doesn't merely recount these events; it pays homage to the courage and tenacity that defined this rescue mission.
Mission Raniganj
'Mission Raniganj' boasts an ensemble cast that includes the talented Parineeti Chopra, Kumud Mishra, Pavan Malhotra, Ravi Kishan, Varun Badola, Dibyendu Bhattacharya, Rajesh Sharma, Virendra Saxena, Shishir Sharma, Ananth Mahadevan, Jameel Khan, Sudhir Pandey, Bachan Pachera, Mukesh Bhatt, and Omkar Das Manikpuri. With such a talented lineup, the film promises to be a cinematic spectacle that leaves an indelible mark on the audience.
For Akshay Kumar, his visit to the Mahakaleshwar temple was more than just a customary ritual; it was an opportunity to seek divine intervention for the success of 'Mission Raniganj.' Such gestures underline the depth of commitment and passion that Akshay brings to his roles and projects, transcending the boundaries between actor and character.
Mission RaniGanj
As 'Mission Raniganj' prepares to hit the silver screen, the anticipation among fans and cinephiles is palpable. The film's remarkable premise, coupled with the extraordinary efforts of its cast and crew, has set the stage for a cinematic masterpiece that celebrates heroism, the human spirit, and the triumph of willpower.
In an industry known for its fierce competition, Akshay Kumar's earlier film, 'OMG 2,' stood as a testament to his star power and box-office prowess. Despite facing formidable competition from Sunny Deol's 'Gadar 2,' 'OMG 2' carved its niche in the hearts of moviegoers, reaffirming Akshay's stature as one of Bollywood's most bankable stars.
Conclusion
As we await the release of 'Mission Raniganj' with bated breath, it's evident that Akshay Kumar's visit to the Mahakaleshwar temple was not just a personal milestone but a spiritual journey that resonates deeply with the essence of his upcoming cinematic venture. The temple's divine blessings, coupled with the dedication of the cast and crew, promise to make 'Mission Raniganj' a resounding success and a tribute to the indomitable human spirit.