Apple Inc. is an American multinational technology company headquartered in Cupertino, California, United States.
Apple
Tech giant Apple is set to announce on Tuesday, according to Apple leaker Jon Prosser, and a new MacBook Pro is likely to debut at the event.
While Prosser said that the tech giant will share something in its PR newsroom, his collaborator Ian
Zelbo mentioned that it will be hardware related and is expected to be the long-awaited M2-series MacBook Pro updates, reports AppleInsider.
According to Kuo, the reason for the delay is that the development of the headsets was behind schedule
"due to issues with mechanical component drop testing and the availability of software development tools."
Apple will reportedly unveil new MacBook Pro laptops globally this week, likely on January 17.
M2-based chips
According to notable Apple analyst Mark Gurman of Bloomberg, the new MacBooks, which are powered
by the latest M2-based chipset, will be announced on January 17, with sales possibly taking place later this month or early February.
The new lineup is said to include the 2023 editions of the 14-inch and 16-inch MacBook Pro with M2 Pro and M2 Max chips. Apple typically unveils new products on Tuesdays, and this leak aligns with its strategy. However, an official word from Apple is still awaited.
Moreover, the M2 Pro and M2 Max versions of the MacBook Pro were expected for sometime in 2022, but
Bloomberg's Mark Gurman recently pushed those predictions late into 2023, the report said.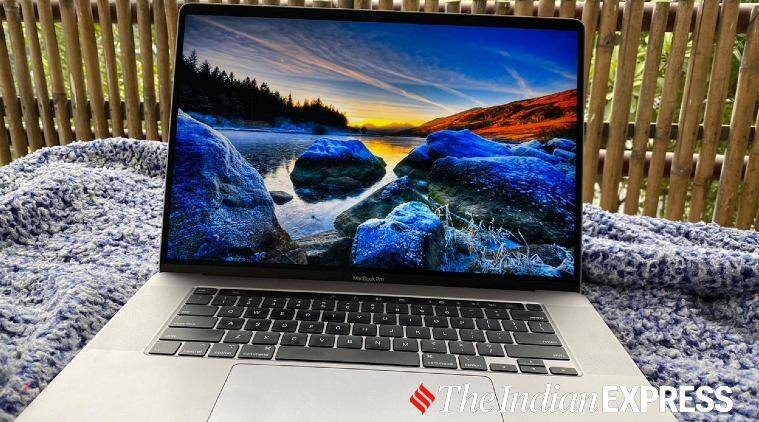 However, if it is hardware, previous rumors point to two possibilities– Apple's upcoming virtual reality (VR) headset or another M2-series chip update in Macs.
Analyst Ming-Chi Kuo had mentioned last year that the new VR headset is likely to be announced this
month, but earlier this month he claimed that the mass shipment of the headsets would be delayed until the end of quarter 2 (Q2) or quarter 3 (Q3) this year.
Updates of MacBookApple are tipped to unveil the new MacBook Pro 14 and MacBook Pro 16 this week.
Both laptops may feature the latest M2-based chipsets.
New MacBook Pros may not see a major change in design.