BSF REPPORTS ON JAN 3RD, 2023
BSF or The Border Security Force has neutralized a Pakistani intruder who was armed. The intruder was seen approaching the fences of BSF in the Gurdaspur sector of Punjab on the counter side of the border.
Around 8:30 in the morning, BSF's troops observed a suspicious movement of the intruder. The incident occurred at the Channa border outpost of Punjab's Gurdaspur sector.
Although being challenged against the fences, the intruder kept on his movement. However, the intruder was neutralized.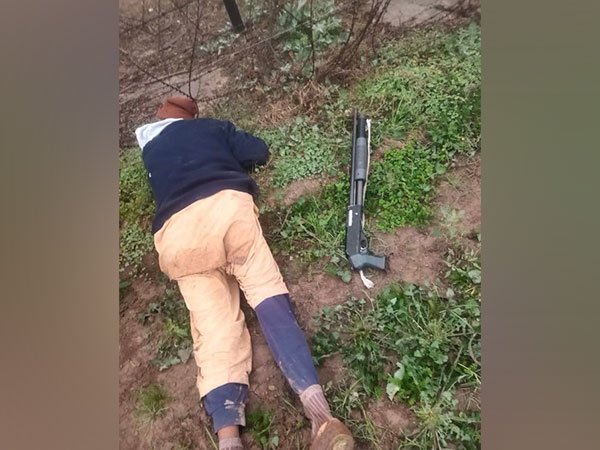 As the statement goes, " Today at about 0830 hrs, BSF troops of BOP Channa of Gurdaspur sector observed suspicious moment of an armed Pak intruder ahead of BSF fence who was approaching Border Security fence from the side of Pakistan.
The suspected intruder was challenged and neutralize by BSF troops."
On Jan 3, Tuesday, the suspicious movement was noticed by the BSF during their morning hours. As seen, the Pakistani armed miscreant was nearing the fence in the area under the border village; Dariya Mansoor.
However, even though the troops challenged the miscreant, he refused to stop and advanced furthermore. As this evidently raised a threat, the troops were successful in killing the intruder by firing on-spot. Nonetheless, BSF stood solid in its self-defence.
BSF has deployed an extensive search team and the scouting is in progress. As of now, a gun has been found alongside the dead body of the intruder.
On the previous day of neutralizing the pak intruder, our troops also confiscated a Pakistani Drone along with which around 1KG of heroin was assigned across the international border of same, Gurdaspur sector of Punjab.
PREVIOUSLY,
This, however in its utmost challenge, is being carried on from decades. Also, in 2022, 22 Pak fishermen were taken into custody along with the seizure of 79 fishing boats.
Not to forget, the confiscation and the arrest was done in one of the most dangerous and hardest terrain of Harami Nalla in the Bhuj sector of Gujarat. Infact, the BSF Guards 7419 Kms of India-Pakistan border.
In an op in 2022, The troops was successful in locating and capturing of 22 Pak drones and take hold of close to 317 Kgs of heroin, 850 rounds of live cartridges and 67 weapons.
In this incident, 2 Pakistani intruders were killed and on a whole, BSF has captured 23 Pak nationalists from various events in Punjab borders.