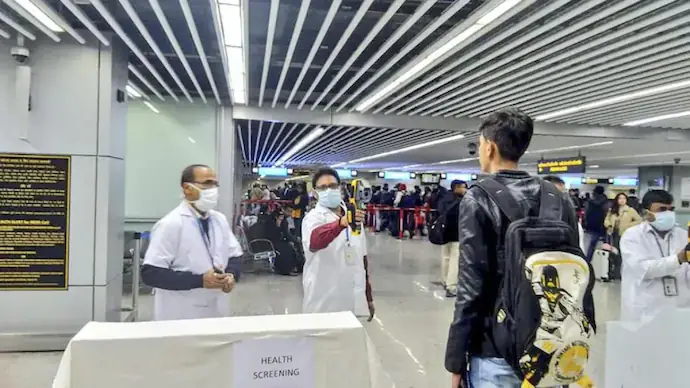 Pre-departure Covid tests are mandatory for travelers from some countries.
You will also need a Covid test. If you are traveling to India from certain countries or even transiting through their airports, you will need an RT-PCR test for Covid-19 taken within 72 hours before departure.
All travelers should preferably be fully vaccinated as per the approved primary schedule of vaccination against COVID-19 in their Country.
Additional requirements apply to passengers on all international flights from certain high-risk countries (China, Singapore, Hong Kong, Republic of Korea, Thailand, and Japan).
Such travelers would be required to Submit complete and factual information in the self-declaration form on the online Air Suvidha portal (www.newdelhiairport.in) before the scheduled travel, including the last 14 days' travel details. b.
Upload negative COVID-19 RT-PCR report** on the Air Suvidha portal (The test should have been conducted within 72 hrs prior to undertaking the journey).
Covid – Test guidelines for chidrens
Children under 12 years of age are exempted from both pre-departure and post-arrival random testing. However, if found symptomatic for COVID-19 on arrival or during the period of self-monitoring period, they shall undergo testing and be treated as per the laid down protocol.
The revised guidelines for inter­national arrivals have exempted children below five years from compulsory RT-PCR testing before and after their arrival in India.
However, if found symptomatic for Covid-19 on arrival or during the home quarantine period, they would have to undergo testing and be treated as per laid down protocol, the guidelines said.
The new guidelines have also added Singapore to the list of countries at risk, which now includes ten nations.
Travelers coming from a country with which India has reciprocal arrangements for mutual acceptance of WHO approved Covid-19 vaccines are allowed to leave the airport if they are fully vaccinated.
And as per new international travel guidelines they is no Covid test for kids below 5 years.