Discussing about the action plan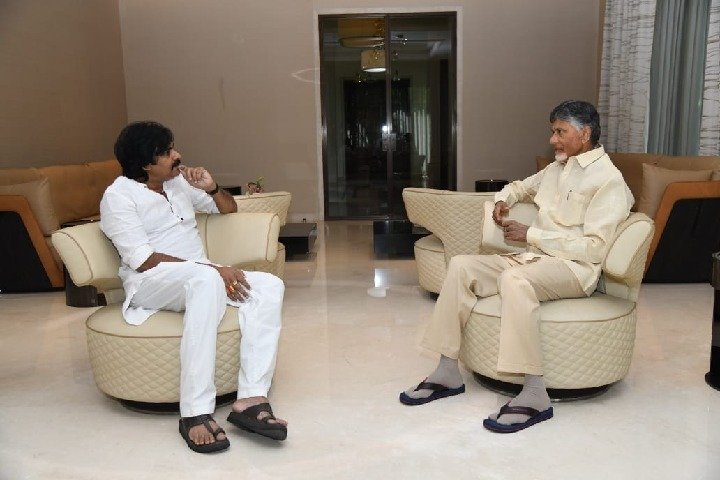 They are likely to chalk out a joint action plan to fight against the recent order issued by the Jagan Mohan Reddy government prohibiting public meetings on roads.
Photo of Indo-Asian News Service Indo-Asian News Service| Updated: 8th January 2023 1:58 pm IST
Hyderabad: Actor and Jana Sena Party (JSP) leader Pawan Kalyan met Telugu Desam Party (TDP) President N. Chandrababu Naidu in Hyderabad on Sunday.
The actor-politician called on the former chief minister at the latter's residence in Jubilee Hills. The two leaders were discussing the latest political developments in Andhra Pradesh and the possibility of the two parties working together on various issues.
They are likely to chalk out a joint action plan to fight against the recent order issued by the Jagan Mohan Reddy government prohibiting public meetings on roads.
The controversial Government Order (GO)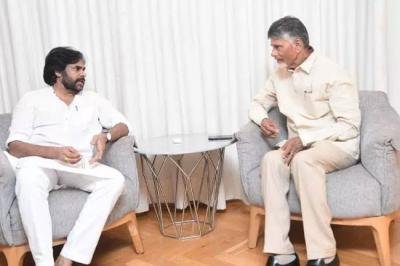 The controversial Government Order (GO) was issued in the wake of the December 28 stampede during Naidu's roadshow at Kudukur in the Nellore district that claimed eight lives.
The opposition parties have slammed the YSR Congress Party (YSRCP) government for the restrictions, calling it an attempt to muzzle the voice of the opposition. All the opposition parties have demanded the government to immediately withdraw the GO.
Chandrababu Naidu had called on Pawan Kalyan in Vijayawada in October last year to express solidarity with him after the police had denied him permission to hold any meeting in Visakhapatnam. After the meeting, they declared that they would strive to protect democracy in the state.