Introduction
In a landmark visit to India, US President Joe Biden attended the G20 summit and engaged in high-level talks with Prime Minister Narendra Modi before embarking on his next diplomatic mission in Vietnam. This visit marked President Biden's first official trip to India since taking office.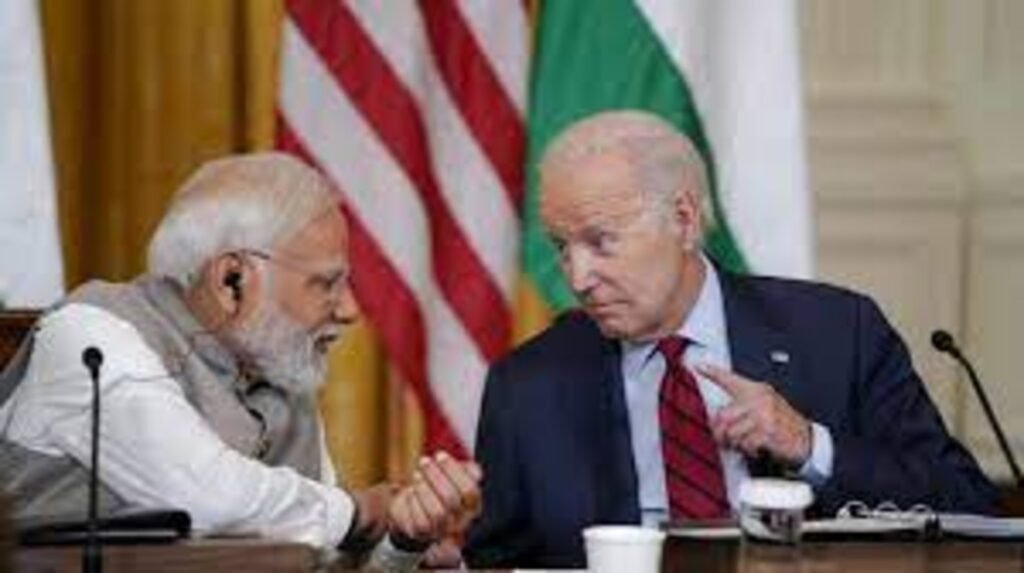 The two-day G20 summit, hosted in the national capital of New Delhi, provided an opportunity for world leaders to come together and discuss pressing global issues. President Biden, along with several other G20 leaders, paid their respects at Mahatma Gandhi's memorial Rajghat, emphasizing the significance of peace and non-violence as core principles in the modern world.
During their substantive 50-minute meeting, Prime Minister Modi and President Biden pledged to strengthen and diversify the already robust bilateral defense partnership between the United States and India. A key highlight was the progress in India's procurement of 31 drones, a significant step in enhancing India's defense capabilities. Additionally, both leaders committed to joint development efforts in the field of jet engines, a move that signifies a deeper collaboration in cutting-edge defense technology.
US's Commitment to Global Issues
President Biden's participation in various sessions of the G20 Summit on Saturday underscored the United States' commitment to addressing critical global challenges, including climate change, economic recovery post-pandemic, and the promotion of fair and equitable trade practices.
The G20 summit allowed world leaders to engage in constructive dialogues and build consensus on these vital issues, reflecting a shared commitment to international cooperation. President Biden's presence at the summit demonstrated the United States' dedication to working collaboratively with its global partners to tackle the most pressing challenges of our time.
With the G20 summit successfully concluded, President Biden has now departed for Vietnam, the next destination on his diplomatic tour. His visit to Vietnam holds strategic significance, as the United States continues to strengthen its relationships in the Indo-Pacific region, seeking to promote peace, stability, and economic prosperity.
Conclusion
As President Biden continues his journey through Asia, his administration remains committed to strengthening partnerships, fostering diplomacy, and addressing global challenges head-on. The world watches with anticipation as the United States reaffirms its role as a key player on the international stage, working hand in hand with its allies to shape a brighter and more secure future for all.