Many different types of fruit and vegetable juices can help with digestive health, but purple juice made from beets, apples, celery, ginger, peppermint, and apple vinegar is amongst the best. Celery juice is amongst the most popular ones.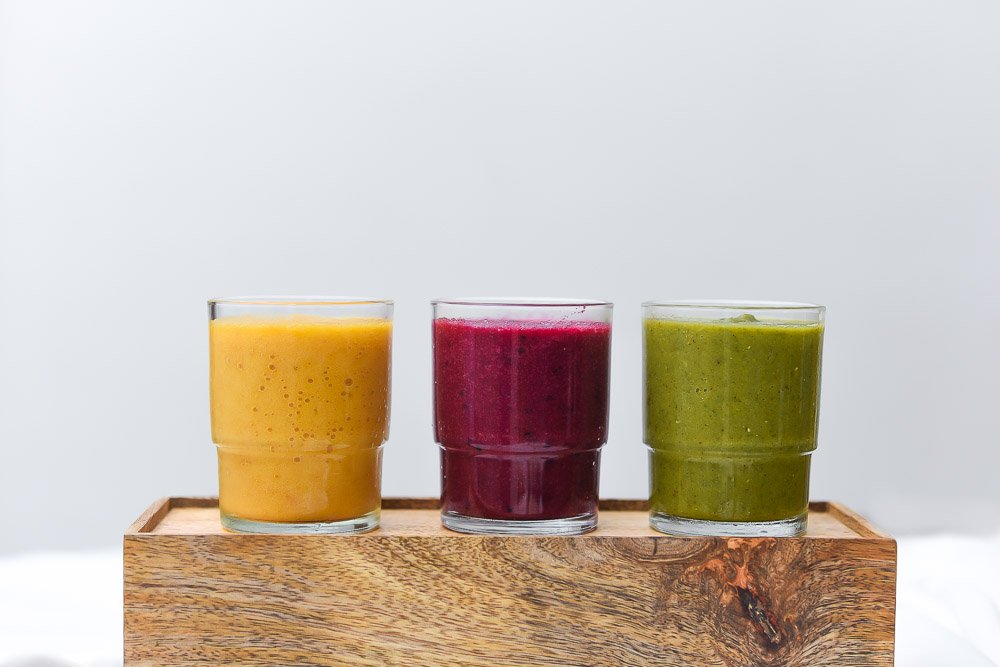 Apple juice
Apple juice is excellent for digestion because it contains pectin. Pectin is a type of soluble fiber that can help to soothe an upset stomach.
As apples are rich in Vitamin C, you might hear that it can lead to adverse side effects like stomachache, but most doctors agree that it is nearly impossible to get too much vitamin C from food sources. Just watch out for your supplements.
Beetroot juice
Beets contain a lot of fiber which helps to keep you regular, preventing constipation and inflammatory bowel disease. Thus it is a good idea to eat beetroot in its solid form than beet juice.
You can also try beets in savory dishes like this delicious pink beet hummus, also on this site.
Cucumber juice
Cucumber juice is a good digestion partner because it is a mild diuretic and helps flush out toxins and bad bacteria.
Ginger
Juiced ginger also helps ease stomach discomfort; it reduces nausea. This fantastic root also helps boost our immune system and fight any exogenous bacteria helping our digestive enzymes and digestive juices to re-establish good digestion.
Apple cider vinegar
This vinegar is also an excellent option for upset stomachs, and it contains acetic acid, which has been shown to help with nausea. Apple cider vinegar is great for an upset stomach because it alkalizes the body and restores pH balance. It also kills harmful bacteria, supports gut health, and aids in digestion.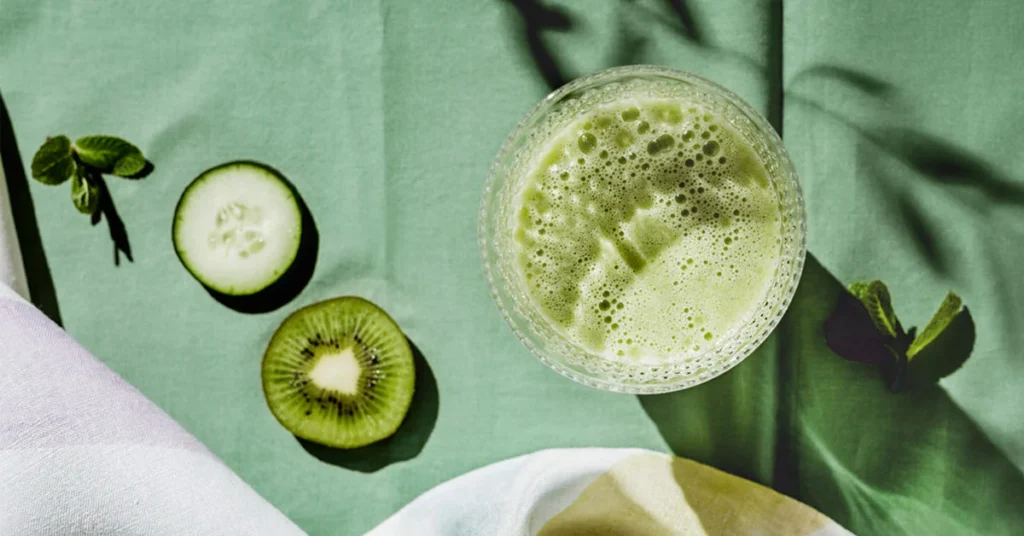 If you're feeling nauseous, try drinking a cup of water with two teaspoons of apple cider vinegar mixed in – the alkaline properties will calm an agitated stomach.
Together, these ingredients make the perfect juice for stomachache. If you are still experiencing discomfort after drinking this juice, it might be a good idea to speak with a healthcare professional.
Lemon juice
Lemons are a highly acidic food, which can cause stomach cramps and ulcers. Despite its high acidity, lemon can raise the body's pH. Lemon may also assist the absorption of aluminum hydroxide, an antacid ingredient that is used to treat acid reflux.