The TSRTC is operating 4,233 special buses for people going to their hometowns for Sankranti. These buses are being operated from two major bus stations and six other points around Hyderabad.
The TSRT has appealed to people not to shell out extra money by traveling in private vehicles, which is also unsafe travel.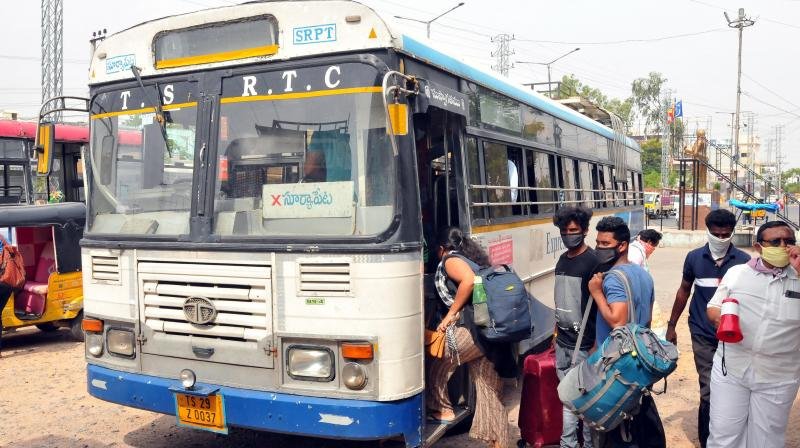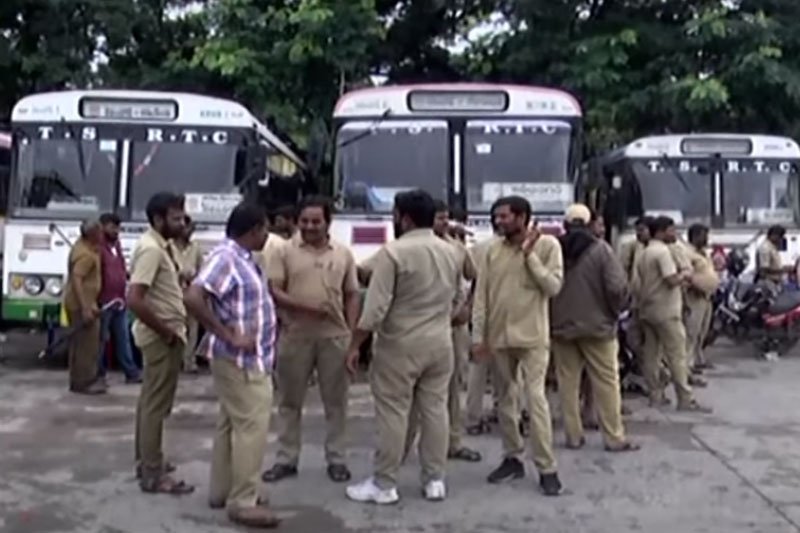 A massive rush of passengers was seen at Secunderabad and Hyderabad railway stations. The South Central Railway is operating special trains to clear the rush. It has opened 21 additional ticket counters at Secunderabad Station to tackle the rush. This is in addition to 12 ticket counters which work on normal days.
Given the Sankranti rush, SCR has deployed additional staff to provide information to passengers. The number of ticket-checking staff and the Railway Protection Force (RPF) has also increased.
Those who are not lucky to own the cars left on their motorbikes or even boarded trucks and other goods vehicles.
The government employees and those working in the IT sector left for their hometowns late Thursday or early Friday to enjoy an extended holiday. Others will leave on Saturday for the three-day festival.
Every year, an estimated two million people from Hyderabad and its surroundings visit their hometowns for Sankranti. Majority of them head towards the coastal Andhra and Rayalaseema regions.
The queue of vehicles was seen for nearly a kilometer. Despite the Fast Tag facility, the huge number of vehicles and the problem in scanning Fast Tag for some vehicles led to a massive traffic jam.
On no other festival people in such large numbers go home. It leaves the usually busy roads and intersections in Hyderabad rather deserted.