Introduction
As the nation grapples with the ongoing challenges posed by the COVID-19 pandemic, several regions in the United States are witnessing a resurgence of mask mandates. This renewed emphasis on mask-wearing comes in response to the emergence of the Ba.2.86 variant and a recent uptick in COVID-19 cases. While officials and healthcare institutions are taking action, the effectiveness and necessity of these mandates remain subjects of debate.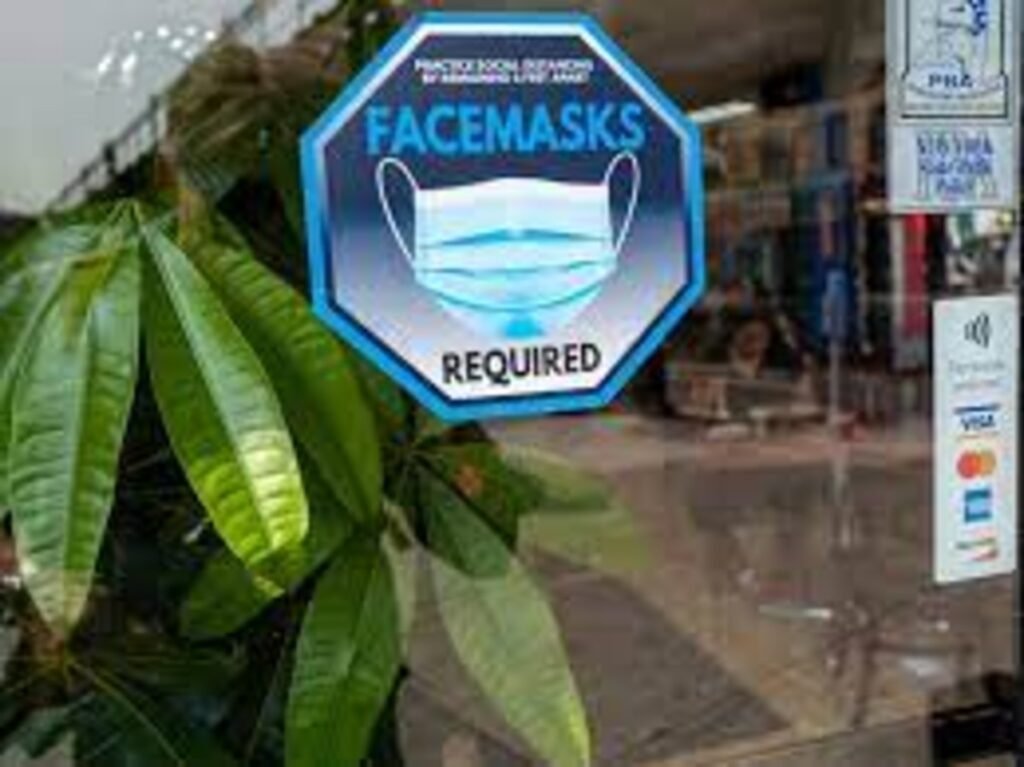 New York City Urges Residents to Mask Up
New York City officials have urged residents to wear masks in public spaces, especially in crowded indoor areas, due to concerns about the Ba.2.86 variant's potential to evade immunity from vaccination or prior infection. Dr. Ashwin Vasan, the city's Health Commissioner, issued a warning about the variant's characteristics. Other cities, such as San Francisco, have also mandated mask-wearing for healthcare workers around patients.
Colleges, Hospitals, and Corporations Reimpose Mask Mandates
Colleges like Morris Brown College in Atlanta have implemented two-week mask mandates for students and faculty as campuses reopen, citing reports of positive cases among students. Healthcare facilities like Kaiser Permanente in California and a group of hospitals in New York, including United Health Services and Auburn Community Hospital, have also reinstated mask mandates due to an increase in patients testing positive. Even Hollywood studio Lionsgate has requested employees to wear masks in certain areas in response to a rise in cases.
Mixed Opinions on Mask Mandates
The return of mask mandates has sparked mixed opinions among officials and healthcare experts. While some argue for their necessity to curb the spread of the virus and protect vulnerable populations, others question their effectiveness, citing studies that suggest mandates alone may not be a guaranteed safeguard against community-wide transmission. Dr. Leana Wen of George Washington University emphasized that mask-wearing decisions should consider various factors, including a person's age and risk level.
Vaccine Boosters on the Horizon
Amidst the resurgence of COVID-19 and concerns about variants, vaccine boosters from Pfizer, Moderna, and Novavax are expected to become available in the coming months, pending FDA approval. These boosters target newer coronavirus strains, providing additional tools in the fight against COVID-19. However, as of now, only 17% of Americans have received the current bivalent booster shot, according to the Centers for Disease Control and Prevention.
Rising Hospitalizations and Political Divide
COVID-19 hospitalizations have risen by 18.8% over the week ending August 19, with over 15,000 new hospitalizations reported. This increase underscores the importance of ongoing efforts to control the virus's spread. However, the issue remains politically divisive, with some Republican lawmakers strongly opposing mask mandates and other preventive measures, echoing the sentiments of former President Donald Trump.
Conclusion
In summary, as the COVID-19 pandemic continues to evolve, regions like New York City, colleges, healthcare facilities, and corporations are re-imposing mask mandates in response to variant concerns. The effectiveness of these measures remains a topic of debate, and vaccination efforts, including the potential rollout of booster shots, play a crucial role in the ongoing battle against the virus.